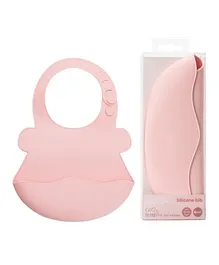 Innogio Gio Silicone Bib - Pink
AED
30.87
AED
51.45
(40% Off)
Innogio Gio Silicone Bib - Pink Reviews
Ratings & Reviews
5.0
1 ratings and 1 reviews
Have you used this product? Rate it now
Review This Product
All Users
Verified Buyers
SORT BY
Showing 1 of 1 reviews
Sally
9/16/2023 4:02:05 PM
Verified Buyer
"Good Quality; Good Price"
I used it when I started already the solid foods to my baby and this product I could consider it a really good quality with this affordable price. I hope that this company will produce more baby items with this kind of material that the quality is safe for the health of the babies.
Do you find this review helpful?
0
Thank you for your Feedback