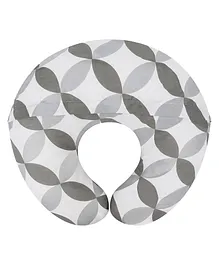 Kinder Valley Woodland Tales Donut Nursing Pillow - Grey
AED
71.87
AED
89.84
(20% Off)
Kinder Valley Woodland Tales Donut Nursing Pillow - Grey Reviews
Have you used this product? Rate it now
Review This Product
All Users
Verified Buyers
SORT BY
Showing 1 of 0 reviews
Pallavi
7/27/2023 5:21:38 AM
Verified Buyer
"So Much Better Than The Boppy At This Price!"
This is a great nursing pillow. It also doubles as play pillow for my baby since 1 month of age and will no doubt act as a sit support soon enough. I've even taken it with me on trips. Save your money and don't buy the Boppy or other branded pillows- this is just as good if not better at this price. I only wish it had additional covers I could buy somewhere but will probably get one stitched. Highly recommend!
Do you find this review helpful?
0
Thank you for your Feedback